We can't forget about Stickles! For storing my stickles I picked up a bottle caddy made by Scrapcessories from Cindy at Stamping Scrapping. I actually have a total of three now (1 with a pink lid for my Cartridges, 1 with a green lid for my Stickles, and one with a white lid for my Scent My Cards scents).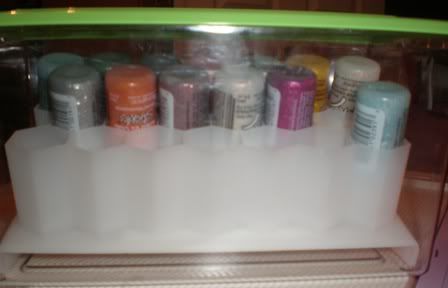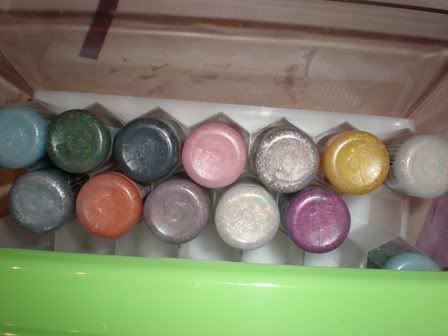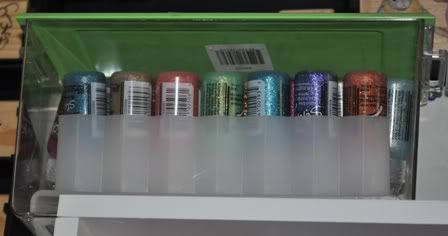 As you can see there is a double in there (baby blue) so I decided I needed to track what Stickles I already own so I wouldn't double up anymore. For that, I created this spreadsheet that offers space to put a sample of the Stickles color. The idea of this I found while browsing other blogs, but it took some time to create my own version and enter all of the information.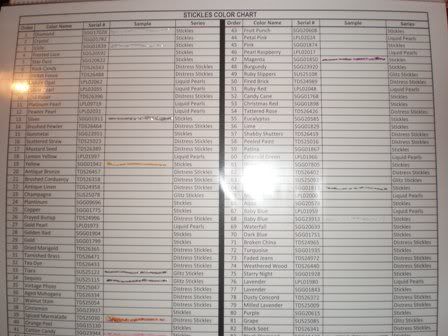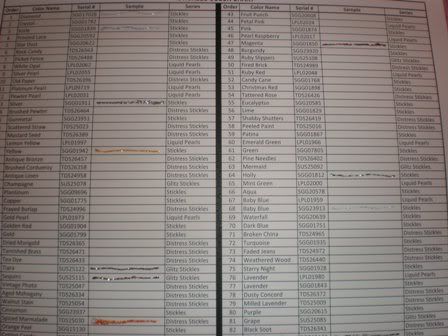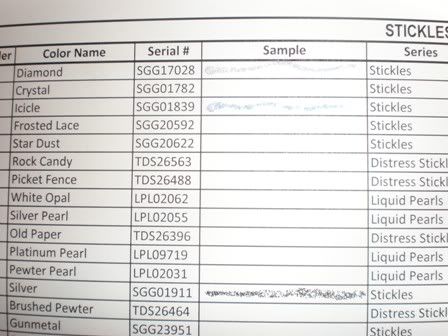 For on the go, I downloaded an iPhone app called Home Inventory (they also have an Web version available to you when you purchase the application). Instead of taking inventory for furniture and appliances in my home, I changed all the categories to to items located in my scraproom. This allows me to keep track fo my collection of Stickles, Copics, Tools, Paper, Ink Pads, etc. After downloading this I found out that I have a ton of stuff and it is taking a lot of time to enter everything but at least I'll be ready to shop it up at CKC Mesa this weekend and I'll have a good idea of what I don't need to purchase!
How do you store your Stickles?
Until next time!