Next Storage Topic: Cricut Storage (Cartridges, Overlays, Books, and Accessories)

I use the cartridge storage from Scrapcessories (but I've pretty much maxed that option so I may be switching it up soon). The instructions say to put up to 16 cartridges (2 of the 8 cartridge holders) in the container but I've made it so I can fit 4 of the cartridge holders, providing me one container with 32 cartridges!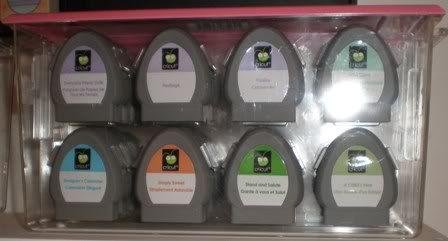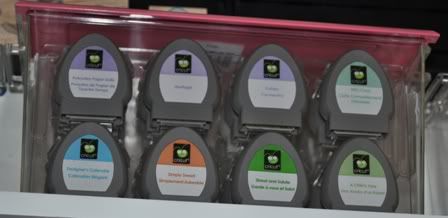 For the keypad overlays and books I use the Snapware Snap'N Stack Ribbon Dispenser found on Amazon.
I purchased two of these units and separated them so the 2 large compartments were together with one handle and the 2 smaller ones were together with another handle. I use the set with the large compartments to house the keypad overlays and books, while the smaller compartment set holds all of the Cricut accessories (markers, tool kit, extra blades, etc.).
See here: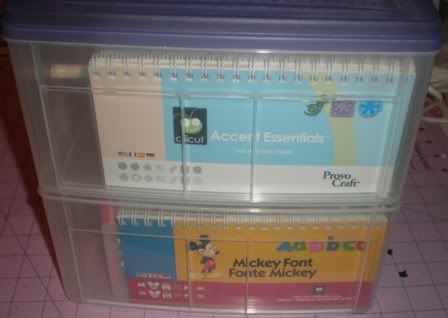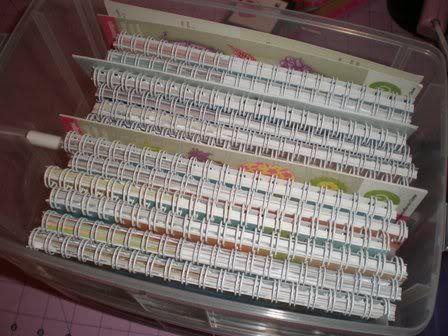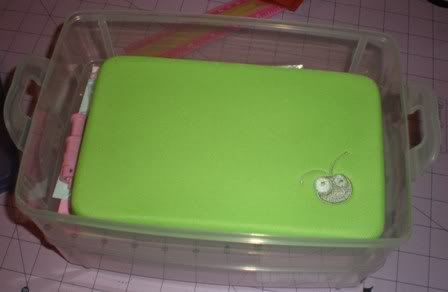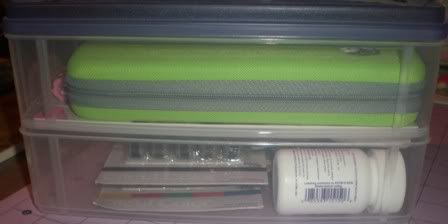 Since I have a Gypsy, I really don't travel with my cartridges, keypad overlays, or manuals so these solutions work great for me at home in case I want to cut something real quick without having to load up the Gypsy. I'm also in the process of printing all of the manuals from the computer and creating a binder so I have full-color manuals to use with my Gypsy when I'm at a Crop or other craft event.
How do you store your cartridges and Cricut supplies?
Until next time!