Welcome to our Close to my Heart New Product Blog Hop! Over 40 Fabulous Close to my Heart Consultants are celebrating the upcoming release of the Summer 2010 Idea Book by giving you a Sneak Peak of some of the great products available in the new Idea Book starting May 1st!

If you have come here from Priscilla's blog, you are on the right path!

This is simple do to, just click on the link at the end of the post on each blog to move to the next one! Here we go!


---
I had lots of fun with this new paper, Cherry-O, and I'm sure you will too!
The Envelope: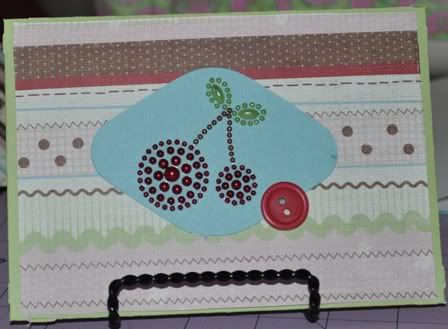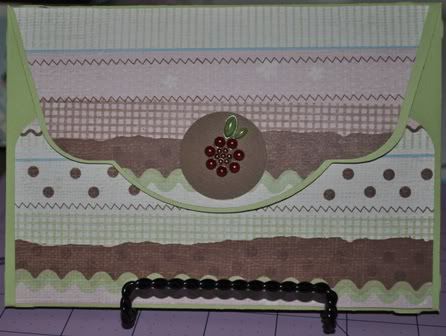 What's Inside: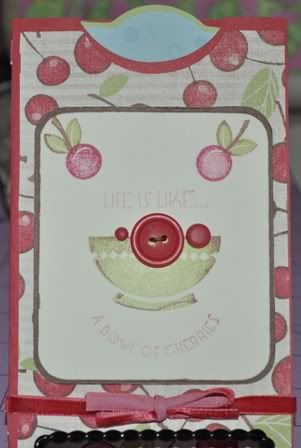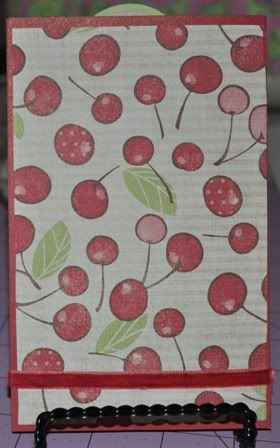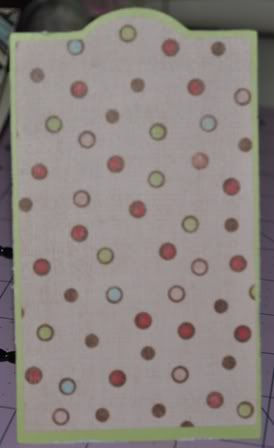 Items used on this project:
~ CTMH Cherry-O Level 2 Paper Pack
~ CTMH Cranberry Velvet Ribbon
~ CTMH Chocolate, Sweet Leaf, and Tulip Ink Pads
~ CTMH Opaques Cherry-O Adhesive Gems
~ CTMH My Acrylix "Bowl of Cherries" Stamp Set
~ CTMH Tulip Mini-Medley Accents Collection (brads and buttons)
~ Just Because Cards Cricut Cartridge
~ CTMH Circle Punch
Tip: I used small adhesive backed magnets on the back of the envelope to keep it closed and I disguised them with the cherry embelishment.
Now "Hop" on over to
Jean McNulty's
Blog to see her work! Be sure to visit all the Consultants at their Blogs to get some great crafting ideas and see the great new Paper Packs and My Acrylix Stamp Sets! Enjoy!!
Remember, the Summer 2010 Idea Book goes LIVE on May 1st! Contact me to get yours!
**Link not working? Missed a "Hop"? Here is a list of all the participants in the New Product Sneak Peak Blog Hop!
~Summer 2010 Blog Hop List~
Erin Herring
Carla Ironside
Dawn Ross
Amy Edwards
Tresa Black
Dawn Heuft
Kimberly Smith
Jessica Moore
Leisa Hubley
Helen Onulak
Brae Montgomery
Wendy Kesslery
Adeline Brill
Sherrie Thornton
Sheila Bennet
Terrie Dodd
Lisa Stenz
Jody Gustafson
Kathleen Rensel
Lori Scott
Beth Nauman
Teri Baxter
Wendy Fording
Laurie Newton
Meredith Burgess
Clerissa Lewis
Jennifer Kojder
Georgia Hauglid
Antoniette Herrin
Haley Dyer
Tanya Mae
Priscilla
Cassandra-YOU ARE HERE!
Jean McNulty
Carrie Haines
Janelle Janish
Maranda Dickerson
Cheryl Even
Karen Johnson
Cindy Leek
Nancy Walters
LaJeania Hicks
Traci
Emma Hubert
Kristine Fowler
Amanda DesJardins
Tamra Meservey
Melinda

Until next time!