I honestly can say that I probably don't use my acrylic paints as much as I should but even so, I purchased this simple Cropper Hopper paint rack to store them in: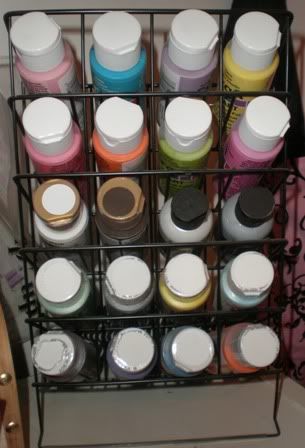 Nothing too fancy but it does the job!
How do you store your paints and do you use them often?
Until next time!