Moving on to Stamp Storage...Here is how I store my CTMH Stamps:


I purchased these little baskets, after searching everywhere, at a local Dollar Tree Store for $1 each (I think it was great buy). I still have my CTMH stamp storage totes for an on-the-go solution.
For my Bildi, Magnolia, and CC Design stamps, I use the Tim Holz Acrylic Stamp Organizer: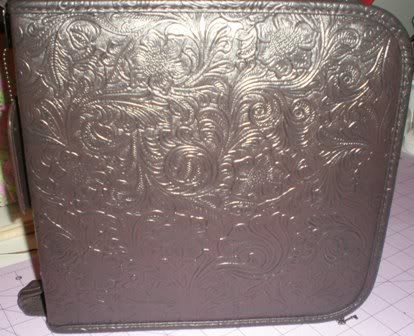 The misc. acrylic stamps go in a binder made with my Zutter Bind-It-All: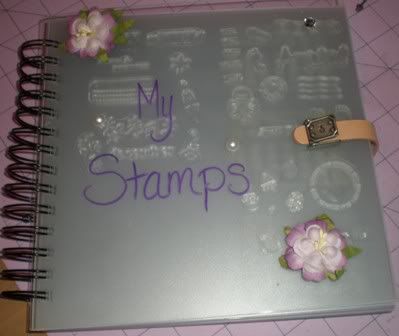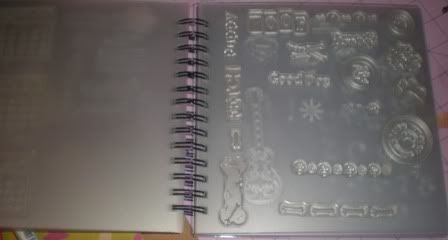 Lastly, my wood block stamps, including Stampin UP, go on these handy Cropper Hopper Stamp Shelves that are hanging on my wall.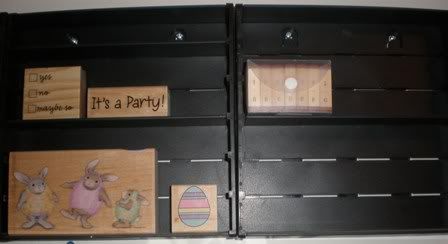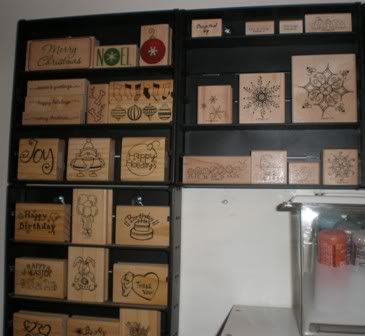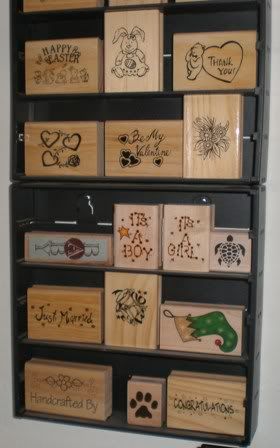 Eventually, I'd like to have all of my stamp storage solutions in one area so it can be a "stamp corner." Unfortunatly, I do not have the space or time to make that happen right now.
How do you store your stamps?
Until next time!