When I purchased my Cricut Expression it included a few sets of markers and at first I thought you could use them to color in the cuts - guess I shuld have read sooner.

After learning how to actually use them I decided to try it out. I snapped a couple photos when I was making Holiday Tags with one of the new Cricut Mini Carts.

Here is the sheet of tags with the outline completed: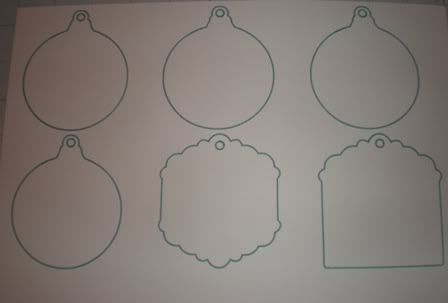 Here is one of the tags after being cut out (see the outline):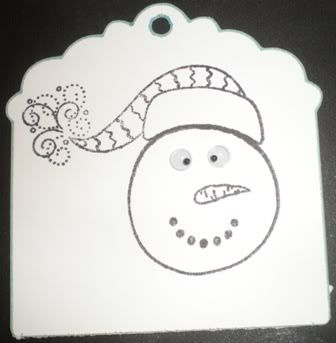 It is quite neat and I have seen other sites that provide even more ways to use this technique - I'll try those out one of these days.
Until next time!
~Cassandra~