The Workshop on the Go Kits from Close to My Heart offer an easy to follow guide to creating some beautiful projects focussed on a specific paper pack.

This kit is so versatile that you can simple create the projects listed in the Workshop Guide or release your own creativity and design your own projects.

The Wings WOTG offers both scapbook layout and card projects and the instructions included in the Workshop Guide provide the cutting measurements and step-by-step instructions to make these projects:


I decided to create my own card project with the new Wings Workshop on the Go.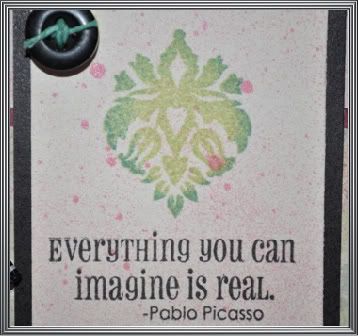 I created this card using:
- Wings WOTG (includes 1 spray pen, 1 Wings Level 2 Paper Pack, 1 Mini-Medley Accents Black Collection, WOTG B size stamp set) - G1016
- Black Ink Pad
- Vineyard Berry Re-Inker
- Juniper Ink Pad
- Sweet Leaf Ink Pad
- Juniper Waxy Flax
Purchasing the Wings Workshop on the Go during the month of January 2011 opens up some great deals. Not only can you purchase stamp sets in the Inspiration Brochure at a reduced cost, but you can also earn the January Stamp of the Month for free sooner just by purchasing the Wings WOTG Kit.
Click
HERE
to view the Inspirations Brochure and check out the awesome deals that can be unlocked by purchasing the Wings WOTG in January 2011.
You may also click
HERE
to shop all the Inspiration Brochure specials NOW.
Until next time!