Welcome to my entry for the Inspirations Brochure Blog Hop.

I finally had some time to play with my new goodies from the January Inspirations Brochure. Enjoy...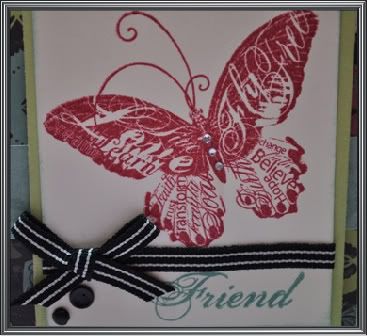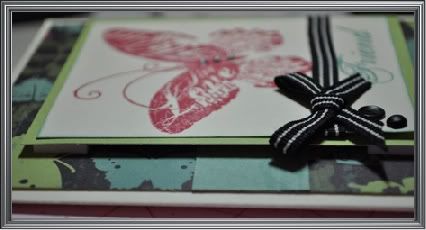 Card Inside: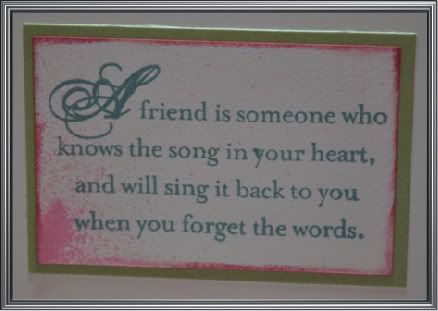 I created this card using:
- Wings WOTG (includes 1 spray pen, 1 Wings Level 2 Paper Pack, 1 Mini-Medley Accents Black Collection, WOTG B size stamp set) - G1016
- January Stamp of the Month - Find Your Style - D1452
- Vineyard Berry Re-Inker
- Vineyard Berry Ink Pad
- Sweet Leaf Ink Pad
Check out Tresa Black's Blog: Fabulously Artsy who is the wonderful hostess for the Inspirations Brochure Blog Hop. I also recommend checking out the other great artwork showcasing the 2011 Inspirations Brochure by clicking on the links at the end of this post.
Remember, the Inspirations Brochure is the fantastic brochure that acts as a Bridge between the 2010 Autumn/Winter Idea Book and the 2011 Spring/Summer Idea Book. It also offers a way for you to get your hands on some great sneak peak items from the 2011 Spring/Summer Idea Book that will be released on February 1st.
View the Brochure
HERE
and remember, by purchasing the Wings Workshop on the Go (
WOTG
), you can take advantage of some awesome stamp sets at a reduced price.
Click
HERE
to shop all the Inspiration Brochure specials.
Until next time!