WOOHOO, I finally have paint on the walls and I put in new flooring.

I gave myself a deadline of 3 days to remove all the furniture, remove the carpet, paint the walls, install new flooring, and put the room back together; however, those three days really only consisted of 4 hours each day due to other obligations. I can't believe it but I completed the work early, it just took awhile for me to get the pictures posted.

I'm still planning on making a Tour Video of the "Big Reveal" but here are some photos for the time being.

The Before: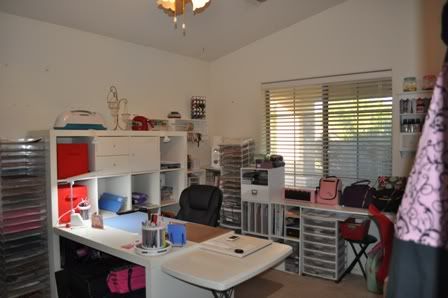 The Construction: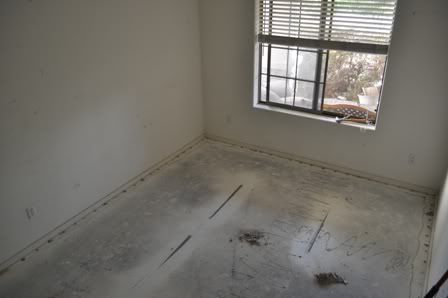 The Flooring In: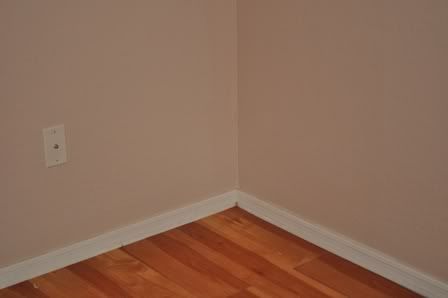 Oh and I learned that my room is a little less than 10' by a little more than 13'. Really, they couldn't make it an even 10'x13'? Plus, the room wasn't even on all sides so the cutting of the floor - a total headache when it was time to cut the pieces because the room narrows in some areas.
Everything In Its Place: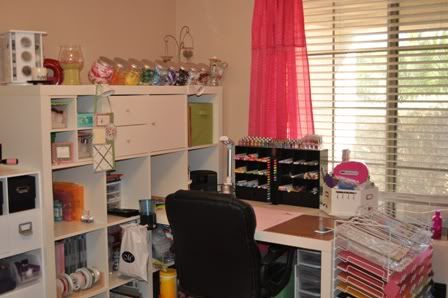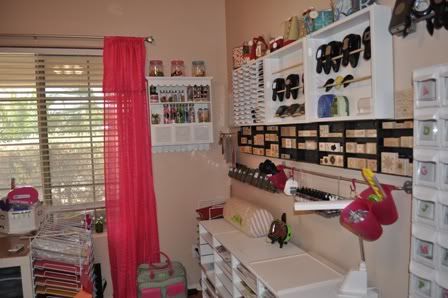 A Closer Look:
Stamp, Ink Pad, & Punch Area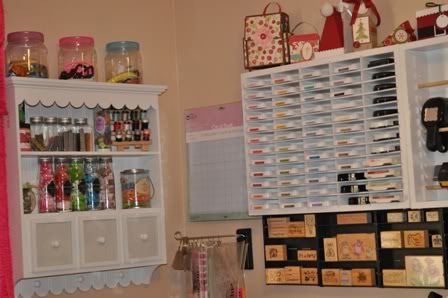 My Cricut also resides in this area.
My Paper Corner
My Embossing Station
My Loose Ribbon Storage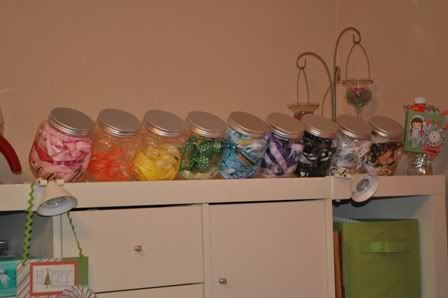 Misc. Craft Storage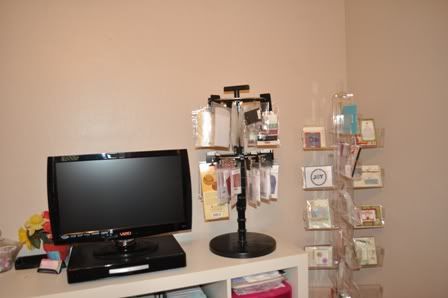 CTMH Clear Stamp Storage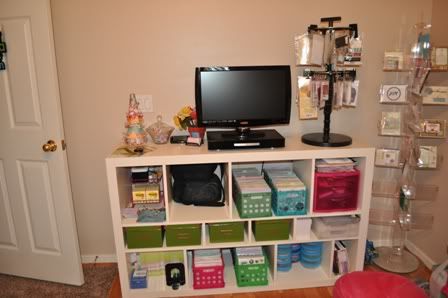 I hope you enjoyed my *NEW* BIG Reveal! Most of the storage solutions have been covered in previous posts so you can visit the
Organization
or
Storage
labels for more information - or feel free to post a comment with your question(s).
For additional design ideas, check out the craftrooms of the Blog Hop Linky Party hosted by
Bella Designs
Until next time!