During my Holiday Break I decided to update my Scap-area. Since Santa brought my daughter a new desk that I was able to move into her room, I was able to grow a bit more in my shared Scraproom without having to nicely kick out my boyfriend!

After much work and frustration (on my boyfriends part) this is how my Scraproom ended up: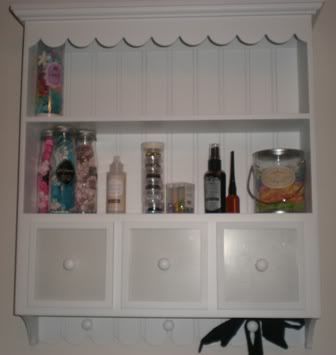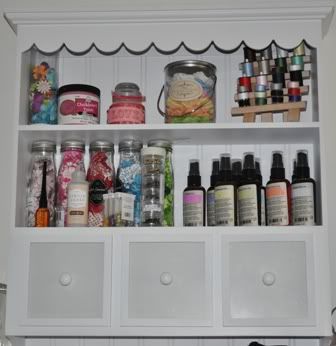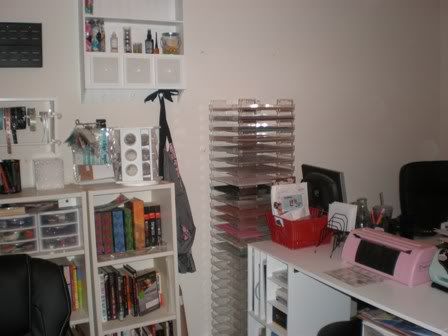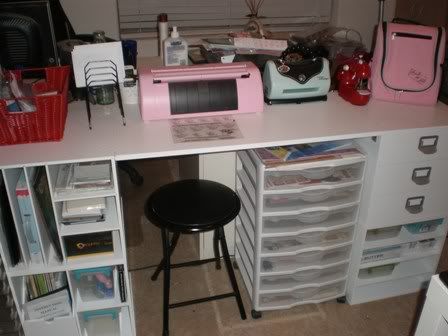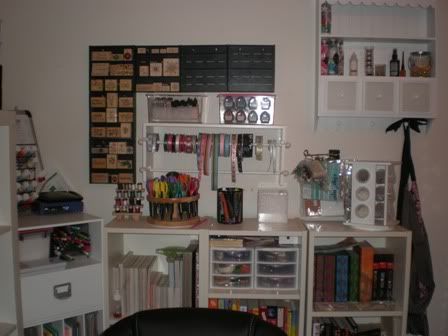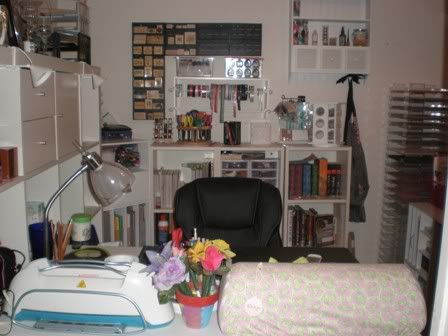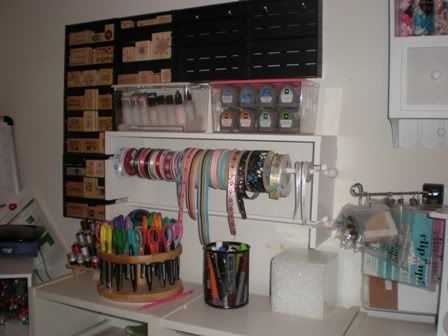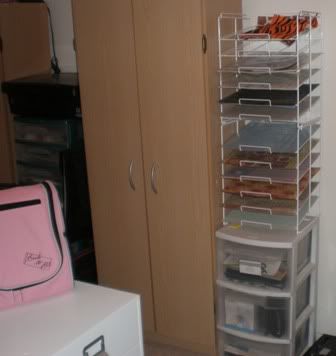 To acomplish this new look I picked up a few more of the Simply Built Scrapbook Storate Cubes from Michael's for 55% off on Thanksgiving. I was able to make a 2nd desk space for myself and declutter my previous working space (my lovely desk setup from IKEA). Now I have a section to work on plus it houses my
Cricut Expression
(I seem to use this with every project so I needed it close) and
YourStory
(I still haven't put this to use but plan to in the near future), both by
Provo Craft
. My 2nd desk space now holds some more papers, YourStory books and lamination sheets,
Zutter Bind-It-All
,
Zutter DreamKuts
,
Sizzix Texture Boutique
, and a miniature sewing machine that I have yet to use on my pages. I am very delighted with my new space.
Please feel free to share your comments!
Click
here
to view the Before photos of my Scraproom.
Until next time!
~Cassandra~