To create this I used a set of Bo Bunny Binder Chipboard Refill Pages, a variety of paper lines including Bo Bunny, AC, Bazzill, and generic cardstock for the background and page pieces. On one side of the Calendar are the months January-June, the other side shows July-December. For the actual calendar cutouts I used my Cricut Expression and the Designer Calendar Cartridge. It is my first attempt at a Calendar and I'm satisfied with it. My parents were already putting in their orders when I was on February. It was a bit crazy trying to finish it before January 1, 2010.

A little teasers for now: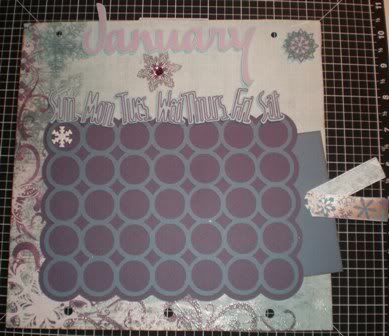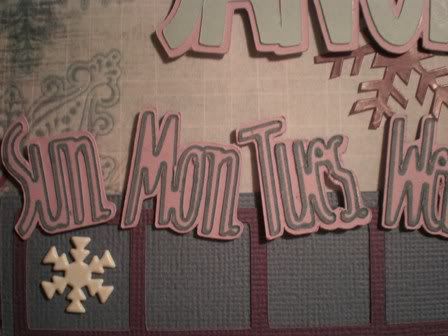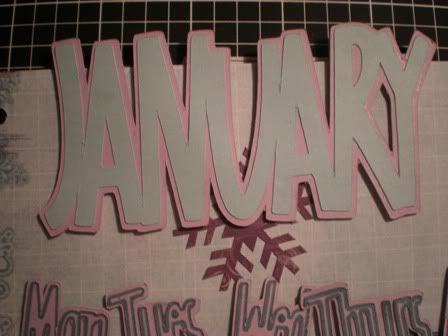 More photos to come once the project is complete...
Maybe next year I will get more adventurous and open up the project to more than just 1 Cricut Cartridge.
I will say that using my Gypsy helped this project move along quicker. I started by making the individual cuts straight from my Cricut Expression to make sure I was getting what I wanted. Then after making the January page I turned to the Gypsy to make the Templates for the rest of the Calendar. I just needed to change the month and then cut!
Until next time!
~Cassandra~