I did it again...I reogranized my Scraproom! I shifted around some rooms so my boyfriend could have his own office and I could have the large Den all to myself!!!

Although I finally picked up my paint colors, I still need to actually paint all of the walls. I know, not too smart assembling everything and putting it in its place before the walls are painted. I figure I'll just paint the lazy way (i.e. move all the furniture to the center of the room and keep all the screws I'm using in place on the wall). Now I just have to find time and convince my boyfriend that painting is really a necessity!

Now for the BIG Reveal...


Overall View & My Workspace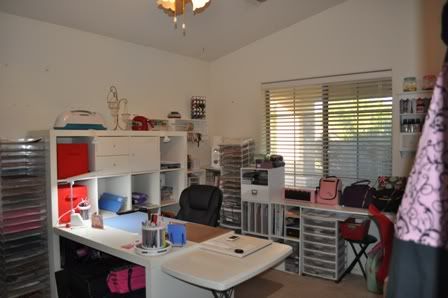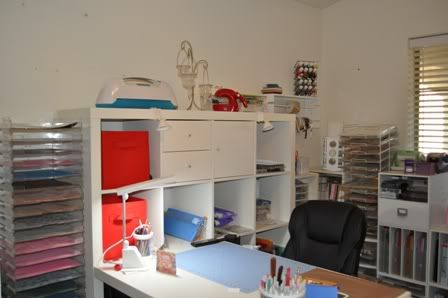 TV Area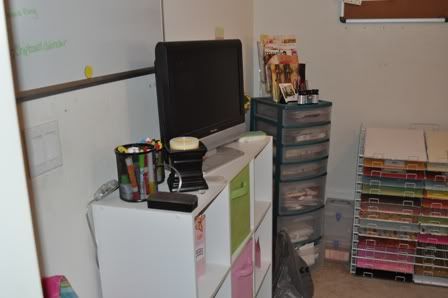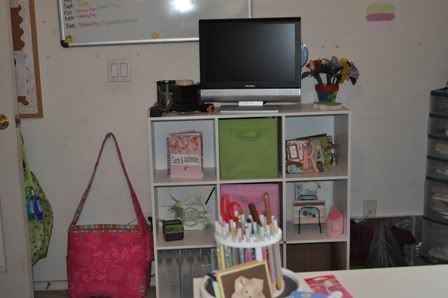 My Stamp, Copic, & Punch Zone


Ink Pad Storage: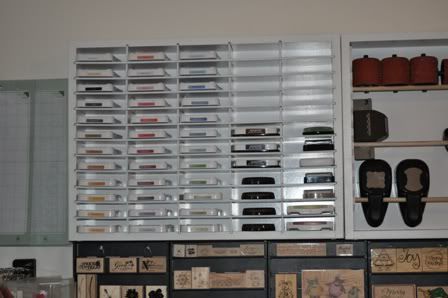 Punch Storage:
(I'm waiting on one more of these so I can put up the rest of my Wooden Stamp Holders and my Punches.



Copic Storage: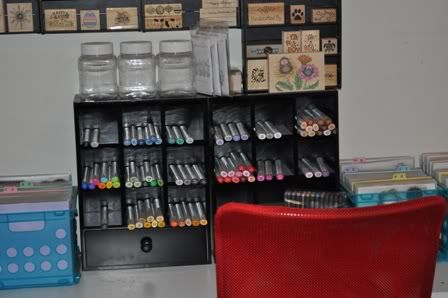 CTMH Stamp Storage: (sorted alphabetically)

My Flirty Robe's Home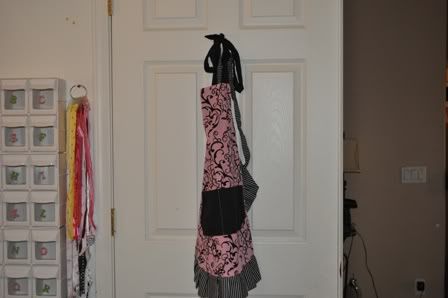 Loose Ribbon & Chipboard Letter Storage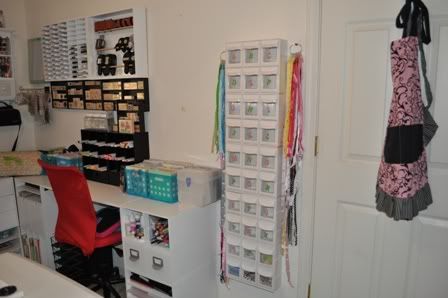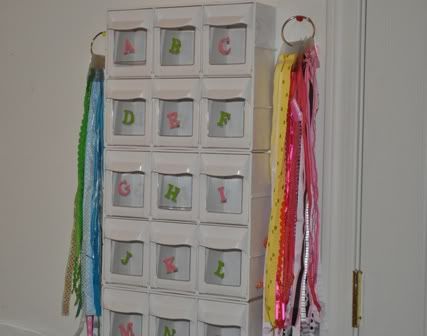 Paper Racks Galore
I store my CTMH Kits here...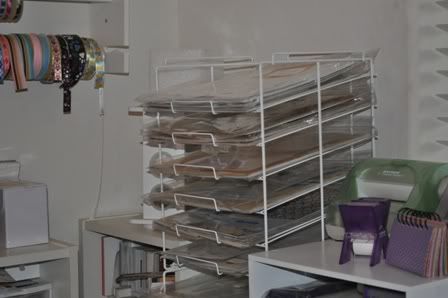 CTMH and misc. cardstock.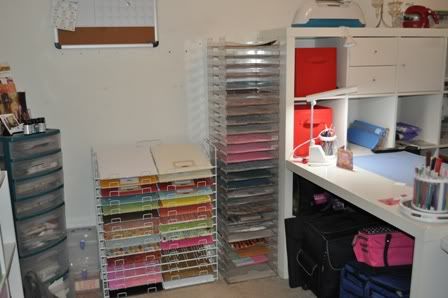 Cricut Mats


Glitter Mists & Misc. Odds & Ends
My Doodlebug Flock and Glitter bottles are located in the little drawers. I still need to decide on a paper to insert in the drawers so they aren't so bland.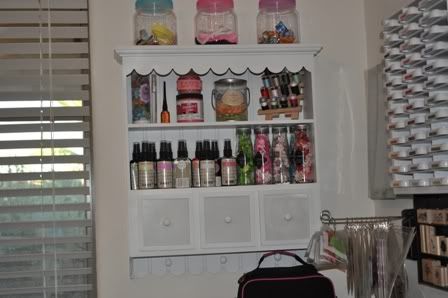 Cricut Expression, Cuttlebug, and Zutter Tools
Jetmax Storage Cubes for Paper and Misc. Items
Stickles & Scent My Cards Storage
More Ribbon Storage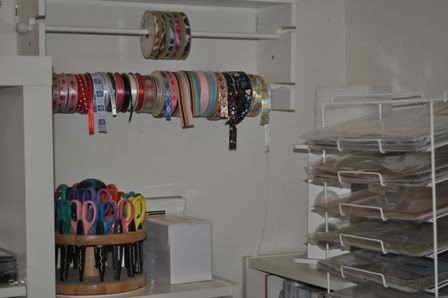 My Future Paint Colors
I hope you enjoyed my BIG Reveal! Most of the storage solutions have been covered in previous posts so you can visit the Organization or Storage Label for more information - or feel free to post a comment with your question(s).
Of course I'll have another update once the paint is actually on the walls!
Until next time!